Good weather is on the way, but you're likely to miss out on the sun because your old wooden furniture has cracked from excess use.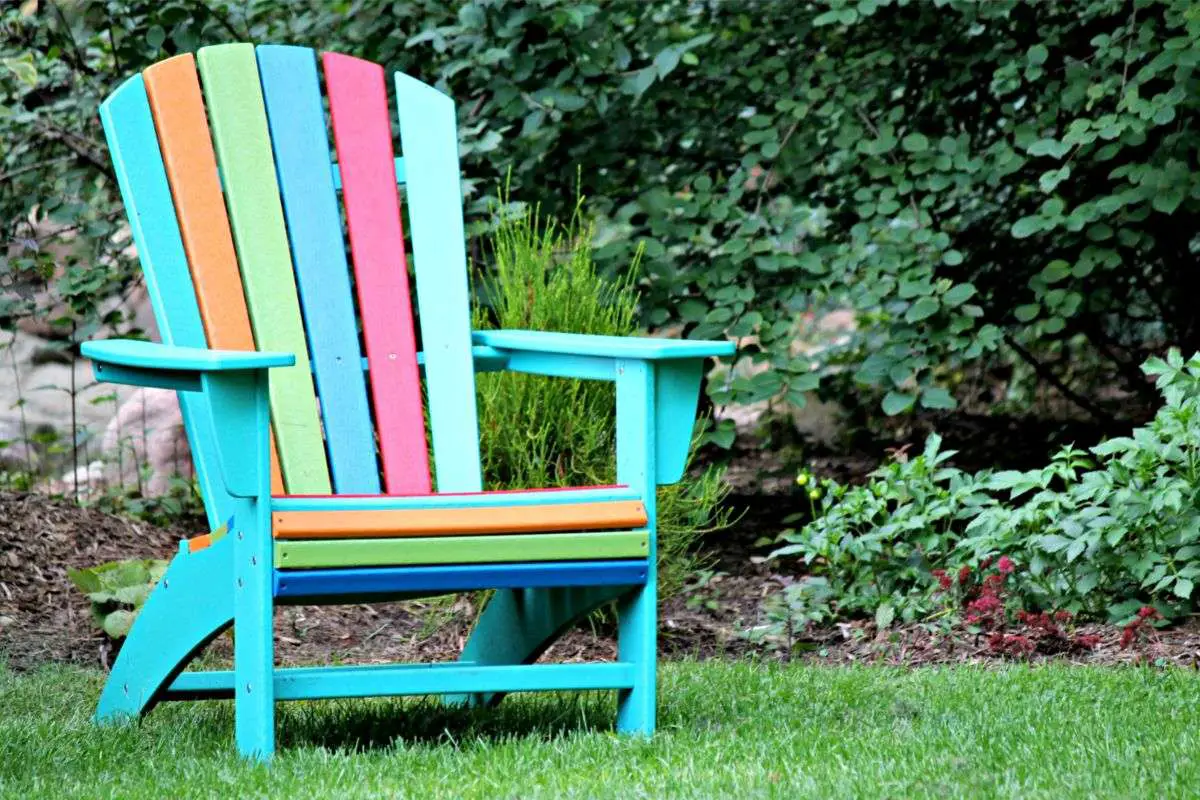 Now you have a choice. Do you replace your old wood with new wood, and plan extra maintenance to ensure the same thing doesn't happen next year? Or do you invest in some composite outdoor furniture?
Composite furniture is made of synthetic wood, and often uses recycled plastics to increase durability.
Designed to mimic the look and feel of real wood, composite outdoor furniture is growing in popularity. Especially as it's so easy to look after!
Thinking of trying composite outdoor furniture but not sure where to start? We've put together a guide to the best composite outdoor furniture brands, and a quick look at what makes composite great. Read on to find out more. 
Composite Outdoor Furniture Brands
POLYWOOD is one of the original composite furniture brands, and it's still among the best on the market.
POLYWOOD has almost become synonymous with innovative composite materials, that's just how good the furniture is. 
Created using HDPE – high-density polyethylene – POLYWOOD furniture recycles durable plastics for furniture that can weather the elements.
The finish looks incredibly close to wood but doesn't require any of the maintenance associated with traditional timber furniture.
This all-weather furniture is easy to clean, comfortable to sit on, and enhanced with a UV-inhibited pigment system to avoid fading.
For fixings in areas where POLYWOOD lumber can't be used, aluminum and weather-resistant fabrics complete the design, without compromising the finish. Even the wicker is made of POLYWOOD!
In terms of style, POLYWOOD excels at the classic, coastal look. Simple shapes with slotted designs are perfect for houses by the sea or recreating a nautical look.
They also do some surprisingly modern pieces, favouring sleek and bold designs. Our top picks are the La Casa Café Bar Ami Chair
and the Vineyard Swing.
Pros
Established In The 1990s – The original, and still the best.
UV-Resistant Finish – Richly coloured materials that stay sharp with consistent use.
Collections – Plenty of style available.
Cons
Simplicity is key to the designs, which might not suit everybody.
POLYWOOD is available from Amazon, POLYWOOD
, Home Depot
, and many more other retailers,
Serwall furniture is made with the belief that good outdoor furniture should combine three properties: it should look good, be easy to care for, and it should last.
By using composite materials and clever styling, Serwall have created outdoor furniture that you'll be happy to use for years to come. 
Serwall furniture is made from poly lumber, crafted from a blend of high-impact polystyrene (HIPS) and high-density polyethylene (HDPE).
Both materials are sourced from plastic waste, treated with a UV-resistant system, and recycled into Serwall poly lumber.
The result is furniture that's low maintenance and suitable for use year-round. It's also resistant to fading, insects, rot, and fungus. 
Serwall poly lumber is more than just a low-effort material. The realistic wood finish adds a classic touch to a modern material, which is backed up by bold styles.
We love the Adirondack Chair
, which comes in an impressive range of colours for a fun twist on a traditional chair.
For the ultimate in relaxation on a warm summer day, combine it with the folding Adirondack Ottoman
.
Pros
Rot And Insect Resistant – Unlike traditional wood, Serwall furniture won't suffer in damp or dry weather.
UV-Resistant Color – Stays bold, and we love the colour range on offer.
Recycled Materials – Old plastics are used to make this durable furniture.
Cons
Serwall is available from Serwall
, and Walmart
.
PolyTEAK liked the idea behind traditional HDPE poly lumber but felt that it could do more.
After plenty of experimentation, they came up with PolyTEAK. Designed to have the same durability and resistance as classic poly lumber, PolyTEAK also features an attractive finish that doesn't only look like wood but feels like it too.
PolyTEAK furniture is made from a polymer-based resin, treated to prevent UV fade and with built-in waterproofing.
The durability is fantastic, and there's minimal maintenance required to keep the material in good condition.
PolyTEAK was designed in Southern California, and it can easily withstand long, hot, West Coast summers.
But what about the finish? PolyTEAK closely resembles hardwood, with an added grain that will fool even the sharpest of eyes.
It even feels like wood, without the plastic smoothness of other composite materials.
The King Collection XL Adirondack Chair
is the best example of the material at work.
Combining curved lines with a realistic wood finish, you could almost believe this chair was an heirloom. Only without all the upkeep associated with wood chairs!
Pros
Teak Finish – One of the most real-wood-looking poly lumbers available.
Sun Resistant – Designed in Southern California, PolyTEAK can withstand high heat.
304 Marine-Grade Stainless Steel – High-quality fixings improve overall durability.
Cons
Very limited style range.
PolyTEAK is available from PolyTEAK Outdoor
, and Wayfair
.
Trex is a brand best known for creating high-quality composite decking, designed to navigate the issues of traditional wood decking while still providing an attractive outdoor area.
Unsurprisingly, their furniture does more of the same. Created using POLYWOOD, Trex Furniture is designed to add comfort and style to your outdoor space.
Comfort is clearly key to Trex Outdoor Furniture. The simple designs are welcoming, with classic lines that will fit a range of outdoor spaces.
You can sit for hours in the Trex Outdoor Furniture Cape Cod Adirondack Chair
, with a low seat and sloped back that will keep guests comfortable for longer.
For those who love hosting, a Trex set will ensure your deck is the place everyone wants to be.
And if you love hosting but hate cleaning up at the end, Trex Furniture can be wiped clean and left outdoors.
Trex are one of the biggest names in decking, and they've applied the same style and durability to their furniture.
Every piece has been carefully constructed with the user in mind, and the simple designs offer incredibly comfortable seating for your deck. 
Pros
POLYWOOD Material – Trex has worked with POLYWOOD to create their outdoor furniture brand.
Simple Styles – These attractive pieces can fit in many homes.
Comfort – Comfort is obviously a priority in these seats.
Cons
Some users have had issues assembling the chairs.
Trex Outdoor Furniture is available from Amazon, Trex Furniture
, and Wayfair
.
Fun and bold designs are key to the Phat Tommy range, with chairs and tables that make you want to spend all day outside.
And when the weather isn't quite right for an afternoon on the patio, the eco-composite build of Phat Tommy furniture means you don't have to worry about rot and wear.
Phat Tommy provides high-quality furniture at an affordable price, thanks to the recycled poly-resin material it's built with.
The recycled poly material is good for the environment and good for your backyard. It's thick and durable and requires minimal maintenance to keep in good condition.
For those who live in windy areas, the weight of Phat Tommy furniture means you don't have to worry about losing your tables in a breeze. But it isn't so heavy that it prevents usability.
We love the bright colours that define the Phat Tommy furniture. Fans of the backyard barbecue will enjoy having this furniture to hand, as it adds a splash of joy to even simple outdoor spaces.
The furniture range isn't massive, but the mixture of tables
and chairs
allow you to customize your outdoor set. 
Pros
Bright colours – Bold designs that are cheerful and attractive, and won't fade with age.
Made in the USA – An independent and family-focused company.
Recycled Poly-Resin – Eco-friendly material that performs to a high standard.
Cons
Phat Tommy is available from Phat Tommy
and Amazon.
Highwood
From outdoor dining tables to porch swings and let's not forget, Adirondack chair Highwood makes it all for your deck or patio.
"Carefree Backyard Living"
Can we say it any better?
Highwood
strives to make furniture that improves your time in the backyard on your deck or patio without adding to the things you need to do.
Highwood has been making furniture since 2003. A decent amount of time to refine the process and develop a track record of performance.  
Highwood is the parent brand of 4 unique patio furniture brands.
Sequoia Professional
ELK OUTDOORS
Everwood DIY Composite Lumber
Highwood®, "Natures Closest Rival"
Quality and unrated style. Subtle colours and top-rated performance.
Sequoia Professional, "Driven by design. Engineered to perform"
Designed for and manufactured for the demands of commercial patios and decks. The toughest of the tough, plastic furniture for the most demanding settings.
ELK OUTDOORS, "One Life. Your Rules"
Made for relaxing after enjoying a day out in nature.
Everwood DIY Composite Lumber
Not so much furniture but potential. Composite lumber is designed for DIYers to make their own durable projects that will stand the test of time.
Pros
Natural wood look and texture
Routed edges smooth to increase comfort
12-year Warranty for Highwood®,  & Elk Outdoors Furniture collection
Made from Recycled Materials
Cons
Higher end for price
Some complaints of inconsistent quality control
Stains with sunscreen (A weakness of most composites, decking and chairs)
Highwood is available from Amazon, Highwood
, Home Depot
, and Lowes
, to name a few.
DUROGreen
Durogreen is a composite patio furniture brand that offers everything from the classic outdoor chair the Adirondack, but also rocking chairs plus table sets to make dining enjoyable on your deck.  
Proudly building their furniture in Elkhart, Indiana along with sourcing most of the material from there. Minimizing the environmental impact of transportation.
A brand including 6 different collections of furniture, each with its own distinct style.
Icon
Aria
Boca Raton
Park City
Cabana
Lewiston
Their Adirondack chair is a good example of how each collection changes the style of this classic patio chair.
"Stylish, Sustainable, Sturdy."
This is Durogreen's guiding star for their furniture.
Make patio furniture that looks good on your deck. Balancing comfort, function, and aesthetics in their designs.
Furniture made in a sustainable way, Green Circle Certified contains 95% post-consumer recycled material. Similar to Trex and Fiberon composite decking.
And finally, but probably most importantly, Durogreen is designed to be sturdy. For you can enjoy them without worrying about them breaking. In particular, the beating they will take being outside 24/7 and possibly all year around. Because who really likes to pack up their deck furniture?
Durability includes even the smallest part, like the screws and bolts holding the furniture together. Made from Marine-grade stainless steel, they can withstand terrible weather and even salt spray. If your deck is by the ocean, this is critical, but for the rest of us, it's comforting to know it will last.
Pros
20-year warranty
Won't blow around in the wind
Sturdy
Environmentally friendly
Cons
Heavy, making them hard to move
Hardware doesn't always line up/fit
Durogreen is available from Home Depot, Lowes
, Wayfair
and Walmart
.
Breezesta
Breezesta has been making patio furniture for a long time, since 1999. Furniture made from recycled material at its Pennsylvania plant can itself be recycled after many years of use. A plus compared to some composite materials which cannot be recycled.
Breezesta sells 8 different collections of patio furniture.
Adirondack
Avanti
Chill
Coastal
Elementz
Palm Beach
Piedmont
Skyline
Their furniture is designed to be heavier than other HDPE furniture. The extra weight ensures they do not blow around in the wind. But are also more durable with Sure-Lok joint mortise-and-tenon construction. The thing that fine furniture is made with.
Designed to minimize the look of scratches with wood grain patterns plus colour through the entire material. For scratches are less noticeable.
But it can easily be washed with a garden hose or a soft-bristled brush and mild soap.
Fading is guaranteed not to happen for 3 years. While structurally, the furniture has a limited lifetime warranty. With 100% replacement for the first 15 years.
Pros
Limited lifetime warranty
Hides minor scratches
Heavy to minimize blowing in the wind
Made from recyclable materials
Strong construction
Cons
Hard to move because of the weight
Breezesta is available from Breezesta
of course and Poly Lumber Furniture
, Patio Living
, Viking Casual
Furniture
Seaside Casual
Manufacturing HDPE furniture since 1999 from their Rhode Island location. Envirowood is marine-grade material made from recycled post-consumer plastic waste.
Seaside Casual offers 20 different Collections of patio furniture. Including Club chairs to Lounge chairs, dining tables and end tables. If it's patio furniture, chances are they sell it. With many fabrics and HDPE lumber colours to choose from.
One thing I like about their furniture is it is designed to last. From using mortise and tenon joinery, old school furniture building technic. To using stainless steel components that are rated for marine applications. One of the harshest locations for patio furniture.
This quality manufacturing is back by a good warranty.
20 years structural warranty for Seaside Casual Envirowood. Their Coastline collection is more limited, with only 10 years.
An aspect of their warranty that falls short is stain and fade. Stain and fade is not included.
Pros
20-year structural warranty on Seaside Casual EnviroWood® Furniture
Solid, critical parts reinforced with aluminum
Complete 4 side finishing
Cons
Seaside costs a little bit more than similar HDPE furniture
Excludes Fade and Stain from warranty
Seaside Casual is available from Comfort House
and Wayfair
Loll Designs
Loll Designs is a fun-loving coming based out of Duluth, Minnesota. They have been making composite furniture since 2006. Before that, they were making skateboard parks. So, a significant switch but still involved in outdoor products to be enjoyed.
Manufacturing for 3 different "partners", where you can buy their patio furniture.
Landscape Forms
Room&Board
Design Within Reach
Loll Designs furniture comes with a shorter warranty, of only 5 years. In which they will replace any part that fails. Not the entire furniture but the defective piece.
This warranty does not cover fading or damage from saltwater. So, if you have a beach deck with lots of sun you are not covered.
They have done a lot to protect the colour of the HDPE with UV stabilizers. Plus, the colour pigments mixed right through the material. No scratch revealing a different colour.  
A benefit of their HDPE is its non-porous nature which minimizes dirt collection keeping your furniture cleaner. But to be fair, all HDPE furniture is non-porous.
The durable material can be left out all year round.
Made from 50% recycled material. Which is low compared to many other manufacturers of composite furniture, but they go one step further. With a program to recycle old or broken Loll furniture.Where you can send in the broken furniture, and they will recycle it. Minimizing the impact on the environment.  
Pros
Recycling program of old furniture
Durable colour pigment
Cons
Short 5-year warranty
Low Recycled Content
Hardware not resistant to Saltwater spray
Loll Designs is available from Loll Designs.com
C.R. Plastic Products Inc
Jamie Bailey founded C.R. Plastic Products Inc in 1994 as an effort to reduce plastic waste, and the number of trees cut down. This love of the environment shows up in their furniture, with the plastic 100% sourced from recycled materials.
But they are also striving to make beautiful furniture with texture in the wood similar to wood, plus the edges are rounded over to increase comfort.
The material is built with 316 Stainless steel, marine grade metal.
Plus, the HDPE is protected against the sun with the same UV stabilizers used in your car.
3 Distinct Lines
Generation Line
St. Tropez
Bay Breeze Coastal
The furniture is warranted against cracking, splitting and material defect except for fading for 25 years. The exception is the fasteners, which only have a 5-years warranty despite being stainless steel.
Pros
25-year residential warranty
Automotive UV Stabilizers
Marine Grade Stainless Steel Hardware
Wood Grain texture
Made from Recycled Plastic
Cons
No Fade and Stain Warranty
Buy C.R. Plastic patio furniture from Barbecues Galore
, Hayneedle
, Patio Living
plus many more online retailers.
DuraWeather
Dura Weather bosses like the sun and have their headquarters in Las Vagas. But the actual furniture you will have on your deck will be manufactured in Iowa, Ohio or Wisconsin.
Made from 95% recycled plastic. Mill jugs being given a second life, just like Trex deck. Similar source of plastic except without the wood fibres.
"Looks and feels EXACTLY like real wood, without the maintenance."
The HDPE parts are assembled with 316 marine grade stainless steel screws and bolts. Including 2% molybdenum to help resist corrosion sea water or de-icers.Makng it a good choice for your beach deck or patio.
Except, please, no salt on your deck. It will ruin the decking.  
The other 5% material is additives to help the furniture last outdoors.
This is why they can warrant their furniture for 20 years. Except like most brands doesn't include fading and staining.
And those stainless steel fasteners are only covered for 5 years.
But do expect to pay a little more for all this beauty. These are not your budget Patio furniture. But they do complement a high-end composite deck.
Pros
Looks like wood
Easy to clean
20-year warranty
Made from Recycled material
Cons
No Fade and Stain Warranty
Costly
Buy Dura Weather from DuraWeather
, Amazon, Wayfair
.
Buyer's Guide
The brands above are some of our favourite composite outdoor furniture ranges on the market.
They offer high-quality furniture at a reasonable price, and with designs that will appeal to many. 
However, they aren't your only options, and you might be struggling to decide which is right for you.
In this guide, we'll cover what to look for when buying composite outdoor furniture. 
Easy Maintenance
One of the major benefits of composite furniture is how easy it is to maintain.
Many of us with outdoor spaces will know how frustrating it is to be constantly packing away furniture on a damp morning, only to bring it out again for a sunny afternoon.
At the end of the summer, wood furniture needs to be carefully cleaned and stored, and you often have to repeat the process at the start of spring.
Composite furniture makes maintenance easy. Often, the strong material can sit outside all year round, with no (or little) adverse effects.
All you need is a damp cloth for a quick wipe-down, and the strong composite material should do the rest.
Durability
Another crucial component of composite material is durability.
Composite furniture is crafted to be strong, and able to withstand frequent usage without suffering from the usual wear and tear. 
Durability is particularly important in outdoor composite furniture.
Outdoor furniture has to put up with all kinds of weather conditions, from heavy rain to strong sun, and this can lead to deterioration.
Good composite furniture can be left outside year-round, without sustaining serious damage.
Rot Resistance
Composite materials may look like wood, but they don't suffer the same weaknesses.
Composite furniture should be rot, fungus, and insect resistant, without needing extra treatment.
This feature relates to both the durability and the easy maintenance of composite furniture and is another reason composites can last for many years.
Wood-Effect Finish
Composite is traditionally designed to look like wood, although with varying degrees of effectiveness.
High-quality brands will be almost indistinguishable from hardwood — at least at first glance. Premium brands will even feel like wood.
However, lower-quality brands will generally sacrifice a realistic wood effect to save money.
This composite furniture might cost less, but you can see the difference. Instead of looking like wood, it will look like moulded plastic designed to resemble wood.
UV-Resistance
It can be frustrating that despite how outdoor furniture is designed to sit in the sunshine, UV light can be bad for the finish.
Fading is just the start of the problem, as too much sunshine can cause weakness in low-quality furniture.
Composite materials such as poly lumber are often treated with a UV-inhibited pigment, to reduce fade and keep colours strong.
Many composites brands enhance the material with some form of UV resistance, ensuring your patio furniture can stay outside when you want to enjoy the sun. 
Range Of Styles
Composite outdoor furniture is about more than just the durability of the material.
The look and style of the furniture are just as important for creating a welcoming outdoor environment.
While some brands, such as POLYWOOD, sell an impressively large range in a variety of styles, others, such as Phat Tommy prefer to keep things simple. 
If you plan on expanding your outdoor space, you might want to think ahead when choosing a brand.
Different composites do have slightly different finishes, which can be noticeable when placed together — think of different woods next to each other!
Assembly
When buying composite outdoor furniture, it's important not to overlook the basics.
Do you have to put the furniture together yourself? And if so, how easy is assembly? The best composite materials can't make up for a complex build that you can't put together.
If you struggle with home assembly, consider checking out reviews for advice, or seeing if you can purchase expert assembly.
Eco-Credentials
Composite materials are typically made from recycled plastics, but not all of them are as eco-friendly.
If this is an important feature to you, make sure to double-check where the plastics are sourced before choosing your brand.
Although composite materials often use plastics, the durability of the furniture does add to the eco-friendliness.
Good composite materials should last significantly longer than cheap plastics. 
Fixings
With all the focus on the composites that make up the bulk of the build, fixings can often be overlooked.
However, if a durable composite isn't backed up with quality fixings (or resistant fabrics, for covered chairs), then it will lose most of the properties that make composites so special.
Consider all the parts included with the furniture, including the screws. 
Price
Composite furniture can be quite expensive, so consider your budget before you start looking for brands.
However, keep in mind that in many cases, low-cost composite furniture will lack the qualities that make this material so good. 
Composite furniture tends to be expensive because it lasts without the need for frequent maintenance.
Although you may be paying more upfront, the long-lasting properties of composite should pay off in the long run.
Cheaper materials will need to be replaced, while your furniture stays strong.
While you can get some good composite furniture on a tighter budget, you might find the brand has made a few sacrifices. 
Frequently Asked Questions
What Is Composite Outdoor Furniture?
Composite outdoor furniture is created using a blend of plastics and fibres to create an incredibly durable material with a look and feel similar to real wood.
Composite furniture has been available since the 1990s, but advances in building technology are making it better and more affordable. 
Are Composite Materials Good For Outdoor Furniture?
Composite materials are fantastic for outdoor furniture thanks to their low-maintenance and high durability.
Many composites can be used throughout the year, resisting the rot and fungus that are common in wood.
The incredible durability adds to the easy maintenance of composite furniture. Your furniture won't need to be sanded and painted periodically, and it won't start to decay.
Is Wood Or Composite Better For Outdoor Furniture?
There are benefits and drawbacks to both wood and composite materials.
Composite materials are durable and easy to care for, making them ideal for busy lifestyles.
However, they're also expensive, and many find they lack the aesthetic appeal of wood.
Wooden furniture is environmentally friendly, looks good, and tends to be cost-effective.
However, if you purchase wooden outdoor furniture, you will need to put more effort into maintenance. Wood will need to be stained and painted, and it's harder to clean. 
What Are Good Composite Outdoor Furniture Brands?
POLYWOOD is one of the biggest names in outdoor furniture, and one of the first to explore the uses of the material.
POLYWOOD creates a large range of outdoor furniture, but the material is also used by brands such as Trex.
Both of these are good brands for assured quality. Serwall and PolyTEAK offer a new take on composites, with an attractive finish that maintains durability.
Check out Phat Tommy for composite furniture with a fun appeal.
Final Thoughts
Composite is excellent for outdoor furniture thanks to the durability and low maintenance of the material.
It might not be as popular as wood, but composite is slowly becoming a big deal among consumers.
We've chosen some of our favourite composite brands, but keep an eye on this growing marketplace.