Have you encountered the term poly lumber and wondered what it refers to and whether it is similar to wood in any way? We'll go through the advantages and uses of this environmentally beneficial substance.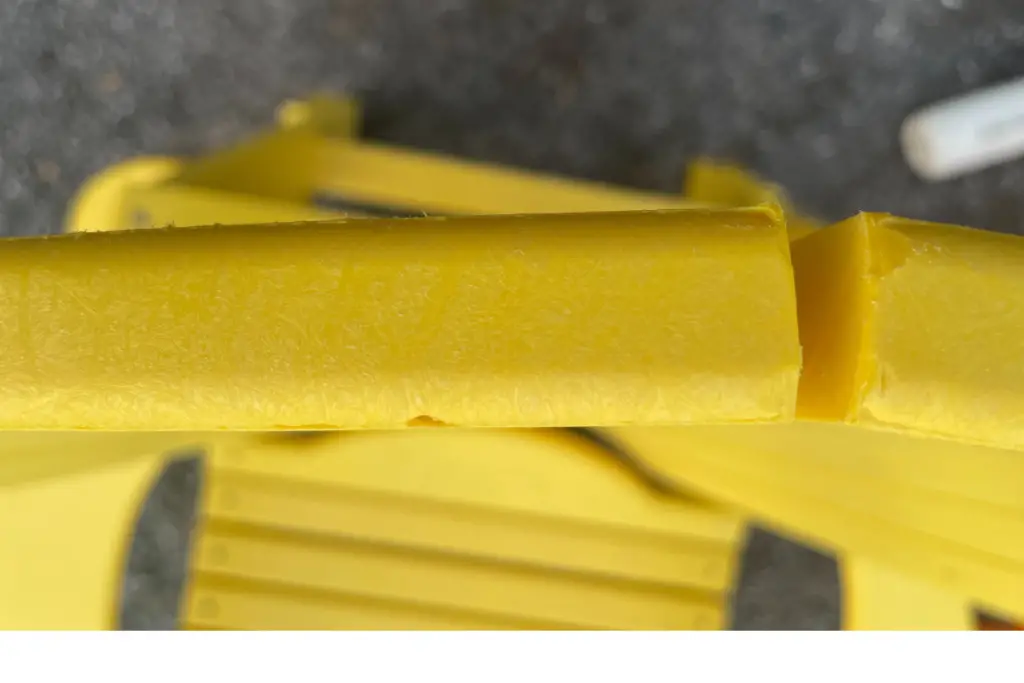 In comparison to regular hardwood lumber, poly lumber is a kind of engineered wood which is tougher, lighter, water- and fire-resistant. It can be used in a variety of construction materials in ways that conventional lumber cannot. 
Post-consumer plastics that were destined for landfills are transformed into polywood or poly lumber, a robust, long-lasting material ideal for outdoor furniture.
This article will discuss poly lumber, what exactly it is and how it's made.
What Is Poly Lumber?
A composite material made of thermoplastics (High-Density Polyethylene) called poly lumber. This wood-like plastic lumber can be used in so many applications just like conventional wood and is often textured with "wood grains" to imitate wood in appearance and feel.
Plastic fibres are pressed together under intense heat and pressure to create solid boards, columns, and layers of material. 
Patio seats and shutters are just a couple of the outdoor furnishings that typically employ poly lumber in place of wood. But if you check out Best HDPE Outdoor Furniture
you will see many brands and applications of this versatile product with outdoor furniture, including tables, and swings just to name a few.
There are both commercial and residential applications of poly lumber. It is used to make tables and chairs and benches for parks and playgrounds as well as outdoor bar furniture and lifeguard chairs for swimming pools and resorts. 
Outdoor furniture, such as benches, tables, and lawn chairs, is one of the biggest markets for poly lumber.
In a lot of ways, poly lumber is the evolution of deck furniture similar to composite decking
is to decks. Both allow homeowners to enjoy their outdoor space with less maintenance for longer.
Which is what attracted me to this poly lumber. After years of building composite decks and enjoying them, I started looking for furniture that would complement. Leading me to discover poly wood or lumber.
How Is Poly Lumber Made?
Prior to being formed, post-consumer plastics like milk cartons go through a number of cleaning and shredding procedures. Here is a rundown of what happens.
The material is first broken down and shredded into smaller pieces. Any larger foreign elements are removed through this process.
Following that, other materials including paper and tags that were affixed to the plastic are separated from the shredded plastic and washed.
The plastic is then shredded down even further, dried, and separated once more so that only the plastic is left.
The plastic is melted down, and the last stage of filtering is completed.
Formed pellets are delivered to a processing facility.
The pellets are prepared for outdoor use by adding colour, UV stabilizers, and foaming agents.
Each board is a distinct colour and is fashioned into practical sizes for construction.
The completed boards are then delivered to a manufacturing plant where they are shaped into furniture and lovely garden accents like birdhouses and feeders.
Any materials left over may be smelted and transformed into panels for use in different products.
Companies like Geninie Polywood this entire process is done in-house all at the same site. In Syracuse, Indiana, and Roxboro, North Carolina you can watch as bales of milk jugs arrive on trucks and after long-lasting durable furniture.
The Advantages Of Poly Lumber
For the environment and upkeep, poly lumber offers a number of advantages.
We can lessen the quantity of waste that might otherwise end up in landfills or, even worse, in rivers, streams, or seas by using reused plastic products.
Lumber made of polymer is clearly beautiful. The fabric is dyeable in any colour, and it won't deteriorate in the sun. The hue doesn't fade between seasons like it would with conventional wood.
Maintenance may be the biggest advantage of poly lumber. Other advantages of poly lumber include:
Durable poly timber won't rot, crack, or deteriorate.
Splinters are not a concern.
With some soap and water, cleaning is simple.
Because the colours of poly lumber do not deteriorate in the sun, it is a fantastic material for outdoor furniture.
Environmentally friendly being made from recycled material (most brands)
Minimize the appearance of scratches with continuous colour throughout the material
The Drawbacks Of Poly Lumber
Despite the numerous advantages, there are several disadvantages. The cost is the largest. Due to the additional process of converting plastic goods, poly lumber products are expensive compared to standard wood products.
It is heavier than wood due to the material's compact density. Which can be a pro and con at the same time.
Con in that it is hard to move furniture around your deck made out of polywood. And pulling a heavy chair across your composite deck can have serious consequences.
The advantage of heavier furniture is wind
. Or, more precisely, less movement when a gust of wind hits your patio. The additional weight reduces your worry about furniture being thrown around.
Common Questions Regarding Poly Lumber
Some frequently asked questions about poly wood.
Is Poly Lumber Genuine Wood?
Polywood is not made of wood or other natural fibres. It is 99% recycled HDPE plastic, also known as high-density polyethylene plastic.
What Is The Lifespan Of Poly Lumber?
Most Poly Lumber manufacturers predict it will last up to 20 years, and it is made to be used outside.
Genuine Polywood, the manufacturer of polywood outdoor furniture, warrants their polywood to last a minimum of 20 years.
PolyTeak goes even further, guaranteeing their poly lumber furniture to last a lifetime.
But most brands of poly lumber furniture will be around the 20-year mark.
What Shades Are Offered?
Almost every colour of the rainbow may be applied to poly timber. 
But practically, Genuine Polywood has 18 colours of patio furniture.
Breezesta has 20, red, blue, black and a wide spectrum of colours to choose between.
What Types Of Goods Can Be Produced With Poly Lumber?
A vast range of goods can be made from poly timber. Poly timber can be used to create virtually any item that has previously been produced of wood.
Outdoor furniture is a prominent application for poly lumber. The vibrantly coloured Adirondack chairs are highly well-liked all around the country. Here are a few more applications for this strong material.
Cabinets
Outdoor furniture
Wishing wells
Sheds
Garages
Gazebos
Planters in the garden
Doghouses
Chicken coops
Bird feeders
Birdhouses
Are Birds Safe From Poly Lumber?
Yes, the material's non-porous structure makes it resilient to weather or insect damage, which can be an issue for birds using it as a nest.
In addition, unlike wooden birdhouses, it won't rot or absorb water, making it less likely to develop mould that can harbour bacteria.
It would also be simpler to clean a poly lumber bird feeder or birdhouse. Debris and dirt easily wash off the surface. 
The softest brush or cloth may be all that is required to remove any debris. Additionally, because plastic doesn't absorb water, drying times are significantly quicker, making cleanup quick and simple.