Sunrooms are great for entertaining guests outdoors. However, they need to be built on a solid foundation. Sunrooms are very easy to construct, and they are usually made out of steel, aluminum, tempered glass, and foam insulation.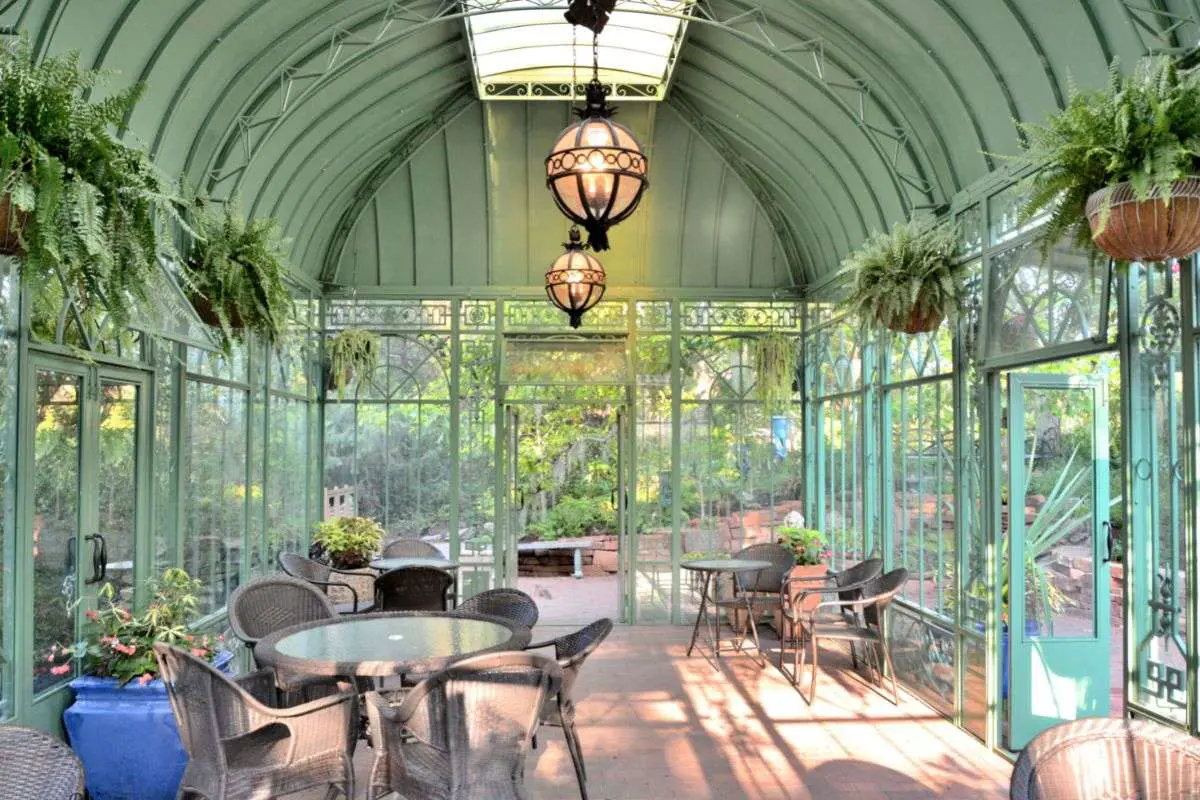 They are relatively inexpensive, and they are simple to make. A small sunroom kit on the lower end will cost around $10 000 but a custom built addition can be as much as $70 000.
But beyond the money sunrooms add value to homes by providing additional space, natural light and an escape from the heat. However, building a sunroom requires careful planning.
You need to make sure that your new sunroom meets your needs, as well as those of your neighbors. You should always consult a professional before any work begins. Along with checking local building codes and requirements.
Let's take a look at how you would approach this project. 
Platform for Sunrooms 
Before building a sunroom, make sure you have a strong enough platform. Your deck needs to be inspected by a professional engineer to make sure it holds a sunroom.
Additional joists and beams may be required to support the extra weight.
There are three main types of foundations that are ideal for sun rooms.
pre-existing deck
poured concrete slab or patio
slab crawl space
Sunrooms should be attached to the house. Fasteners must be secured to prevent the sunroom from collapsing
A sunroom will protect the deck from wind and rain.
What types of decks are appropriate to build a sunroom upon?
Wraparound
Wraparound decks are usually built at the same height as the main entrance of the house. You can easily convert them into sunrooms by covering part of the deck.
Elevated Deck
An elevated deck attached to the second level of the house can be converted into a sunroom by installing some patio flooring and glass or screen panels.
Covered
A covered deck might be the easiest type of deck attachment to transform into a sunroom. All you need to do is attach insulated glass sides to make the deck all-weather living space.
Types Of Sunroom 
Sunrooms are great for relaxing and enjoying the outdoors. You can enjoy the fresh air while still being indoors. They are a great suntrap and provide warmth and sunshine for growing all sorts of plants and flowers on your deck. 
Sunrooms are also great because you can design them to fit any type of house or deck. A sunroom can be built into a house or attached to a house.
There are many different types of sunrooms to choose from, but some of the most popular include:
1) Porches 
These are usually attached to a house and open to the side. This allows people to sit out there and relax without having to go inside.
Some porches might have a screen door to keep bugs away, which is an added bonus. 
2) Three Season Rooms
These are great for the summer because they have the roofing to keep you cool.
During the winter, the three-season room doesn't have any insulation to keep you warm inside, which is a disadvantage.
But the advantage of 3 season sunroom is the cost saving of not having to pay for insulation and a heating source.
3) Four Season Rooms 
These are great for year-round use, even during the harsh winter months. A four-season room includes energy-efficient glass, extra insulation, HVAC system to heat and cool.
You can always be comfortable in your four season room regardless of the elements! They make your home feel cozy and inviting. 
This is practically an addition to your house. With the walls and roof insulated and a heat source to keep you comfortable through every seasons of the year. Rain or snow, sun or cold a room to enjoy the view in comfort.
4) Screened Deck Enclosure
Often a version of 3 season sun room with no insulation and removable glass panels. But the screens protect your deck from insects like mosquitos. The screens also create a small level of shade reducing the sun's extreme heat.
Sunroom screening material can be made out of fiberglass and aluminum. They both have different applications depending on what you want to protect.
You should use fiberglass if you're going to share your enclosure with other animals or people who might damage it. Aluminum is great for protecting against corrosion, and for keeping heat away. Shading fabrics also work well.
Some screens are made of vinyl that is easy to maintain. Vinyl is very durable and won't rot. Often attached to the sunroom walls with a base track that screws directly to the wall.
You don't have to use any tools to put the screen together. The screen doesn't require any glue or staples to secure it to the walls and it's so easy you can install it yourself.
Pros And Cons Of Sunroom
Pros 
Sunrooms are great because you can enjoy them all year long. If you have a sunroom, you'll be able to stay enjoy your decking longer. Sheltering you from the weather.
In addition, a sunroom will increase your homes value if you choose to sell in the future.
They are also great places to relax and soak up the warm sun light.
A sunroom can improve your health and mood with more time in the sun when the days are cooler or early mornings and evenings before the sun's full warmth comes out.
Cons 
Sunrooms can be expensive and are a substantial investment. They do increase your enjoyment on your deck but do expect to spend a significant amount of cash. 
Rapid depreciation is also a drawback with a deck sunroom. Experts say that the average return after five years is about 50%. Meaning much of the value of the sunroom will be lost in the first 5 years of use.
Sunrooms built using large panes of glass to let in as much sunlight as possible. However these big glass window can have limit privacy. You can install blinds or curtains to increase privacy but this will also limit the view and sun.
Sunrooms must be designed and installed properly. Making the hiring a professional to help you design and build your sunroom will increase the cost.
How To Do It 
Sunroom conversions are easy to do but require a lot of work. You need to level and reinforce your deck before installing a sunroom. You should use a building contractor to help you out. 
An exposed Calgary home needs an A-frame roof to prevent snow accumulation, while a more sheltered house with less snow load a flat roof is possiblity. A flat roof has the advantage of less height.
In terms of heating up, an A-frame roof provides more volume of air to stay warm, while a flat roof allows less air into the room, requiring a supplementary heater.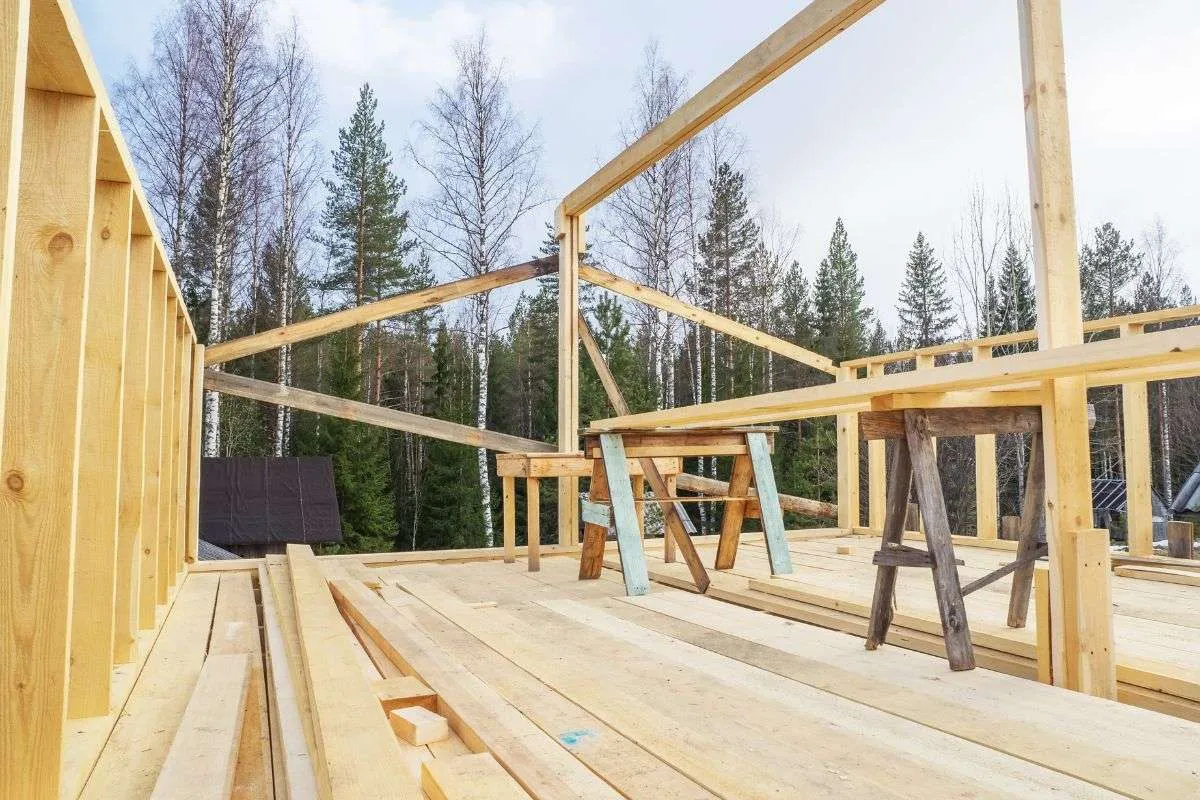 The sunroom can be square, rectangular, or round. They can be attached to the house or detached. They can be open or closed. They can be big or small. They can be shaped however you want them to be.
A competent building contractor will keep you from having to deal with problems later, so if DIY isn't your strong point, you should research local contractors to take the stress away. 
In Summary 
A sunroom can add a lovely space to your house and assist in bringing the outside in. With the right preparation, you could be basking in a beautiful new, bright space very soon.