Trex has 4 composite decking lines, nicely arranged as Good, Better and Best.
Trex's Best composite decking line is their Transcend line. With the deep wood grain embossing, the most colour variations and streaking compared to Trex's other decking line. A full board, 1″ thick with the most durable cap covering the top and sides of the decking.
Introduced in 2010, Transcend is Trex's premium composite decking line.
Living up to their vision.
"To enhance the lives of people by engineering what's next in outdoor living."

Trex
By engineering the best composite decking that Trex manufactures.
Trex's Best Decking has the most Options
Trex has 20 colours, of which the largest number are included in Transcend with 8 colours.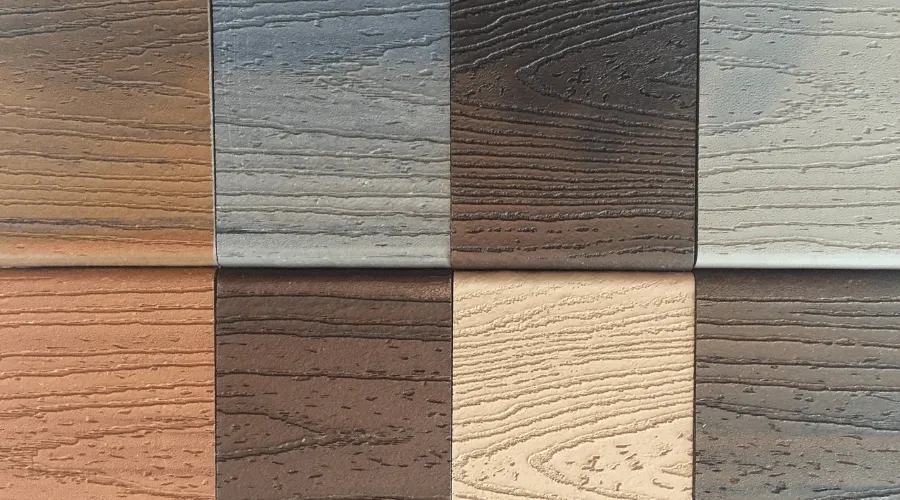 Compared to their other decking lines, Transcend has a more natural-looking wood pattern with more distinct grains and distinct colouring. It is the most durable and scratch-resistant Trex's decking.
"Transcend decking's deep wood-grain pattern and luxury colors create a premium, ageless look that leave other composites in the dust."

Trex
Compared to Enhance or Select, there is much more colour variation in Transcend boards. Creating a fuller, deeper deck colour.
Trex Best Decking is Environmentally Friendly
Like the rest of Trex's decking, Transcend is made from a 95% blend of recycled plastic and wood fibres. Allowing you to enjoy your deck without damaging the environment that you enjoy.
Trex's Best Decking is Solid and Thicker
Transcend is thicker than Select and is not scalloped like Enhance. Making Transcend better than their other decking with a stronger deck board.
Select is only 7/8″ thick. That 1/8″ less material than the Transcend deck board. Similar to 5/4 wood decking compared to 2×6 pressure treated decking. By reduced material reduces material costs by reducing material.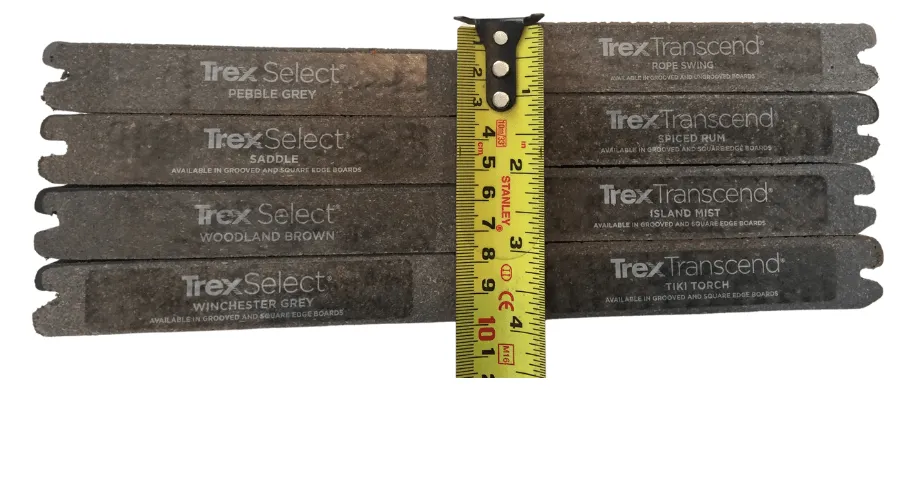 But less material also means that the board is weaker by being thinner. With 12% more material, Transcend is better than Select composite decking.
Transcends is also better than Enhance with a full solid board.
Enhance boards material is reduced by scalloping the bottom of the deck boards. Structurally this impacts the decking little. With sufficient material to span 16″. Similar to I Joist with material strategically removed without reducing strength. Except the ugly end cuts requiring picture framing to hide the decking ends.
Making Transcend superior without scallops requiring picture framing to hide.
Fortunately, unlike Select, which is thinner, Enhance is the same thickness, 1″ (25mm). Which has the advantage in that you can use cheaper Enhance deck boards for the field boards but dress up the deck with better quality Transcend boards.
Trex's Best Performing Decking
Compared to Trex's other decking lines, Transcend has the most data from testing. Giving you the most information about the durability of your decking. From hardness, ultimate concentrated load to breaking from bending. Transcend is the highest rating of Trex's decking.
Trex's Transcend has a 3.8 Kn hardness rating, supporting 872 lbs per square foot without failure at 50°C.
Trex Transcend Modulus of Elasticity (MOE) rating is 2 980 MPa. That is how much force needs to be applied to snap Transcend decking.
Compared to most Fiberon
composite decking, this is low but is high compared to Trex's other lines.
Another way that Transcend is Trex's best decking is traction. Trex Transcend, with its deep embossing, provides 0.43-0.52 traction when dry. The traction is less when wet but still 0.32-0.39. Making Transcend better with less slipping.
Trex's Best Priced Decking
With all Trex decking made from the same material with similar caps, there are only two ways to reduce cost.
Less colour variation
Less board material
Trex's Transcend as a premium composite decking is very well priced. But Trex's other lines with reduced material and colour are more economical.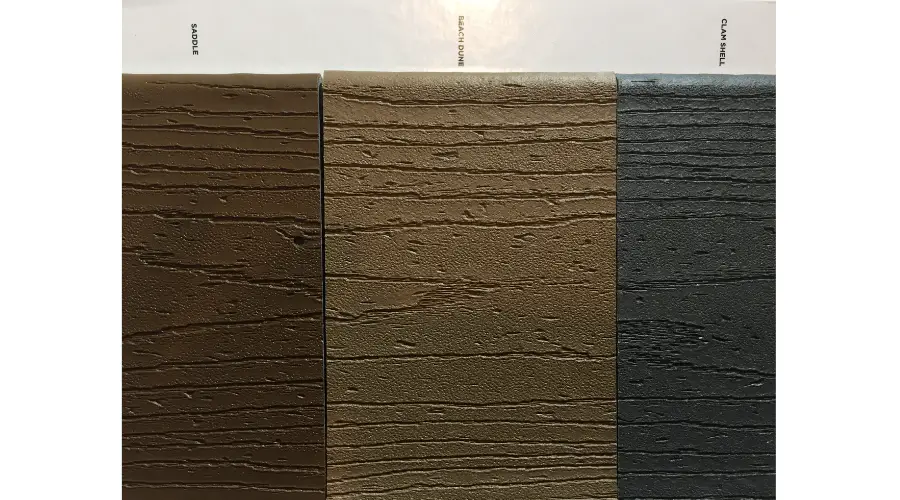 The best-priced Trex decking is Enhance Basics. With only three solid colours and a scalloped underside is priced similar to pressure treated decking. 
| | |
| --- | --- |
| Trex Decking Lines | Lineal Price |
| Transcend | $4.15 – 4.50 |
| Select | $2.65 – 3.10 |
| Enhance Natural | $2.05 – 2.50 |
| Enhance Basics | $1.85 – $2.20 |
Which was Trex's whole goal with the introduction of Basic Enhance. It is the lowest priced and most economical of all Trex's decking and possibly all composite decking with a 25-year warranty.
Trex's Best Decking Has a 25-Year Warranty
Which was Trex's whole goal with the introduction of Basic Enhance. It is the lowest priced and most economical of all Trex's decking and possibly all composite decking with a 25-year warranty.
This is where there is no difference between Trex's lines. Warranty.
It does not matter if it's an entry-level board or the best. It all is covered with the same stain, fade, structural warranty.
You can pay less than $2 a foot or over $4. It does not matter the warranty is the same.
Included in this comprehensive Warranty is Labour
This is a new development in composite decking warranties. The labour to install decking is often as much or more than the cost for the material. Covering labour makes sure you are not on the hook for labour if the decking fails. Increasing the value of the warranty substantially.
Trex steps their warranty based on the contractor doing the work.
TrexPro 1 Year
TrexPro Gold 3 Years
TrexPro Platinum 5 Years
Simply put, the better the company, the more training and experienced the installer, the more extended the warranty.
The labour warranty is not dependent on the decking line but the experience of the contractor. The more experience with Trex decking the longer the labour warranty. That's a good thing.
In Conclusion of Trex Best Decking
Transcend is Trex's best composite decking. For the following reasons.
More colour
More material strength
Better Traction
Same comprehensive warranty
Transcend will cost more than Trex's entry-level board but is better priced than many other composite decking brands
of similar quality.
To see how Trex stacks up to Fiberon one of the leaders in composite decking
inovation click the image.